On Thanksgiving Day 2018, Jada Bright, a senior at the University of Southern Mississippi woke up early and headed south from Hattiesburg to spend the holiday with family outside New Orleans. 
It was Jada's first trip home since her father died from cancer earlier that year. She had worked late the night before, waiting tables at Patio 44, and was excited to have a couple days off to spend with loved ones and not worry about classes or work.
Also that morning, 45-year-old Alabama businessman Evans Vincent, who had long been estranged from his two teenage sons, headed west, planning to spend his first holiday in a decade with his sons in Texas. His car was loaded with Christmas and birthday presents for his boys. 
48-year-old Shelly Rose, a Mississippi transplant living with friends in Lake Charles, had spent the previous two nights in jail—in two neighboring Mississippi towns, having been arrested for a 4th and 5th DUI-although the small town police chief made the decision—on Thanksgiving eve to charge her with the lesser offense of public drunkenness because it was far less paperwork to process. 
Shelly had only had her driver's license back one month from it having been suspended for a previous DUI in Florida. 
A stumbling and still disoriented Shelly "bargained" her way out of lock-up in Ellisville, Mississippi.  A police officer took her to the tow yard to retrieve her rented Dodge Caravan after hours. And she was released in the early morning hours of Thanksgiving—still over the legal BAC limit and handed the keys to the rented van she had damaged while driving intoxicated. 
At 10 a.m., she spoke to the family friend, Marsha, who had been expecting her for two days, not knowing she had been drinking again—and had been arrested.  Marsha told Shelly when she got back to Lake Charles, it was time to find another place to live. Her patience had worn out. 
She would be the last person to speak to Shelly.
Shortly after 10:20 a.m., Shelly got on the interstate at the off-ramp near Lumberton, Mississippi. Kristy Thompson, a Hattiesburg realtor, headed to Slidell with her boyfriend, saw Shelly headed straight toward them and veered into the other lane. Kristy quickly let down the window, waving frantically to get her attention to warn her she was headed the wrong direction. But Shelly never looked over. As Jason rounded the bend in I-59, Kristy was already dialing 911. "Someone is going to die right now," she screamed, trying to explain to the dispatcher what was about to ensue.  The traffic was heavy just a few hundred yards in their rear-view mirror.
There was nothing they could do.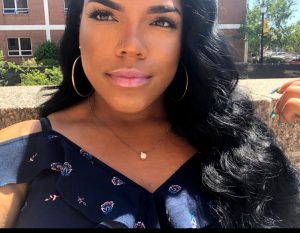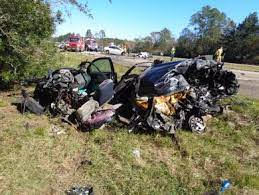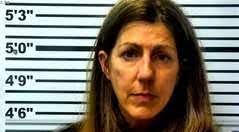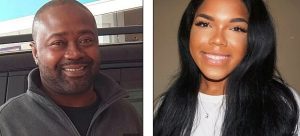 Podcast: Play in new window | Download
Subscribe: Google Podcasts | RSS | More